Hanoi moves towards modern, sustainable agriculture
05/05/2022
Hà Nội is moving towards a smart, high-tech and sustainable agriculture that can adapt to climate change.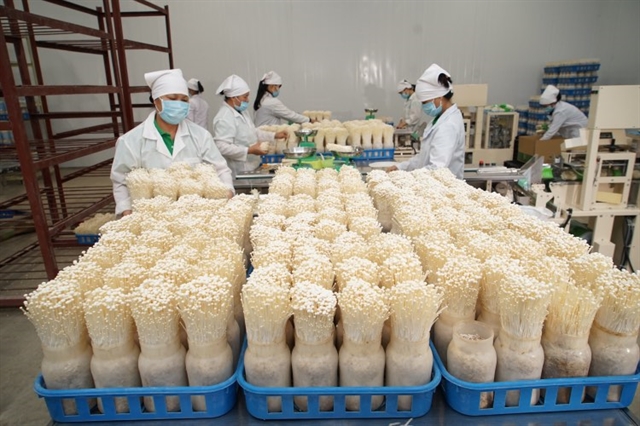 Along with synchronous investment in infrastructure in rural areas, the city will focus on developing key agricultural products, including longan, Canh oranges, Diễn pomelos, flowers, ornamental plants, and seeds to improve product value.
For sustainable development, the city's agriculture has been focusing on supporting localities to build concentrated and safe production areas, develop key products, and attract business investment.
The high-tech vegetable growing model of the Cuối Quý Organic Vegetable Cooperative in Đan Phượng District, was one of 30 excellent agricultural projects that entered the final round of the "I am a farmer in the 4.0 period" contest organised by the Việt Nam Farmers' Association.
The cooperative's Director, Đặng Thị Cuối, said: "The application of growing vegetables in greenhouses using drip irrigation technology has improved both productivity and product quality."
"On average, each day, we harvest two to four tonnes of safe vegetables to supply clean food stores, supermarkets, kindergartens in the district, with a stable income of nearly VNĐ6.6 billion ha per year."
Phan Trung Kiên, in Đại Yên Commune, Chương Mỹ District, owner of a 13,000-chicken farm, said that high-tech poultry breeding with a closed production line of safe methods should limit disease.
"Every day, my farm supplies 8,000 eggs to the market," Kiên said.
The city now has 160 high-tech agricultural production models, of which 105 are in crop production, 39 in livestock, 15 in aquaculture and one combining cultivation and farming.
Director of the city Agricultural Extension Centre Vũ Thị Hương said that many models were investing much in modern technology, which initially brought high economic efficiency such as seed production and the Phalaenopsis orchids planting model of Đan Hoài Cooperative in Đan Phượng District, and the mushroom production model with Japanese technology of Kinoko Thanh Cao Import-Export Co. in Mỹ Đức District.
"These models are suitable for the actual conditions of Hà Nội with the products affirming their position in the market," she said.
"The value of high-tech agricultural products accounts for 35 per cent of the total value of agricultural production in the city."
According to Hương, high-tech agricultural models are small in scale, but their productivity is 10 to 12 per cent higher than that of traditional production methods, and their economic value is increased by 25 to 30 per cent.
"This is the foundation for building a modern and sustainable agriculture in the city," Hương said.
Deputy Director of the Việt Nam Academy of Agricultural Sciences Đào Thế Anh said: "The city needs to improve the business investment environment, and have preferential policies for businesses in the field of agricultural credit and trade promotion to develop agriculture in a modern and sustainable direction."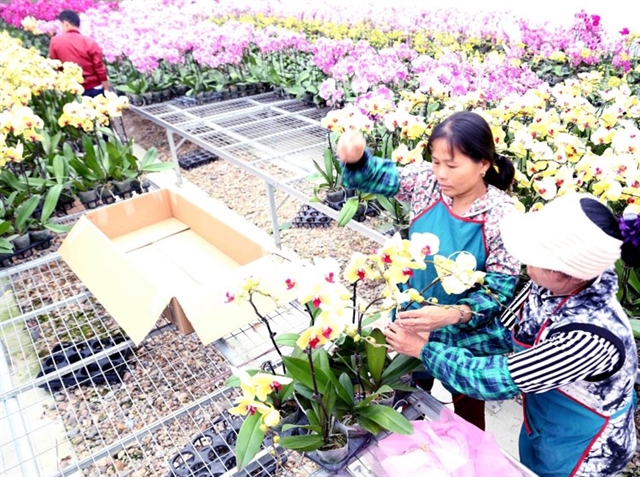 Nguyễn Thị Lan, Director of the Việt Nam National University of Agriculture, said: "To create large-scale production areas with many safe agricultural products, the city needs a specific mechanism to promote the development of technical infrastructure, develop agricultural industrial parks with modern technology systems, large-scale, and according to local planning."
"This is also a driving force to attract large enterprises to invest in the agricultural sector."
Director of the city Department of Agriculture and Rural Development, Chu Phú Mỹ said: "With the city People's Committee's VNĐ48.9 billion support, localities will transform their seed structure, crops and livestock by applying high-tech agricultural production."
'The agricultural sector will work with localities to solve problems related to land funds, procedures for converting agricultural land use rights, and build a high-tech agricultural centre to apply advanced technology."
Source: vietnamnews.vn