Stavian: Sustainable development is the key in the global game
20/05/2022
Eco-friendly is being a trend among consumers. For this reason, the manufacturing, FMCG, and service industries should actively change to catch up with global new developments.
Economic development should go hand in hand with environmental protection
Currently, eco-friendly products have been extremely popular in developed countries and getting more familiar in developing countries as personal incomes and awareness in these countries gradually increase.
Environmental experts assess green consumption as a solution to "save the Earth" against negative environmental changes globally. Thus, producing and using eco-friendly products is forecasted to become a trend with constant growth.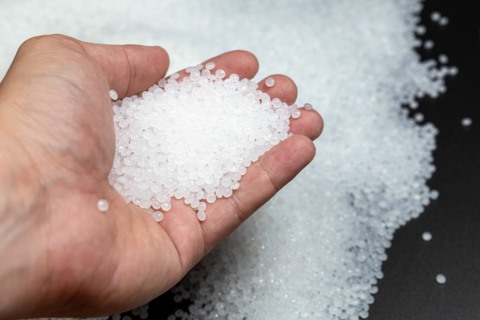 However, the development of fundamental industrial sectors such as chemical, energy, mechanical engineering, metallurgy, fertilizer, etc., is still necessary and critical for the Vietnamese and the world economy.
As a result, the promotion of research and development for eco-friendly products becomes more crucial than ever. Every small action and contribution towards sustainable development from enterprises significantly contributes to environmental protection. Particularly, enterprises in the plastic industry have to change to adapt to this development trend.
Dr. Pham Ngoc Hai, Deputy Director of the Vietnam Institute for Industrial and Trade Policy and Strategy, said that in the second draft of the Plan for the development of Vietnam's plastic industry to 2020, the vision to 2025, the development goal of Vietnam's plastic industry is to become a leading economic sector with a high and sustainable growth rate.
The most important application field of Vietnamese plastic products is plastic packaging, accounting for about 39 percent of the whole range, plastic construction material, and household products account for 21 percent, and engineering plastic for about 19 percent. Nevertheless, plastic enterprises should apply advanced technology to recycle or manufacture safe and eco-friendly products for long-term development.
Creating sustainable values, Stavian Chemical joins the global game
Consumers' awareness of environmental protection, especially in developed countries, is increasing significantly. Consumers have been gradually using more eco-friendly plastic products.
In Vietnam, Stavian Chemical Joint Stock Company has been prompt to follow this trend. Over the past decade, Stavian Chemical has affirmed its position as one of the largest manufacturers of eco-friendly bio-degradable packaging with its products distributed in many major supermarket and departmental chains.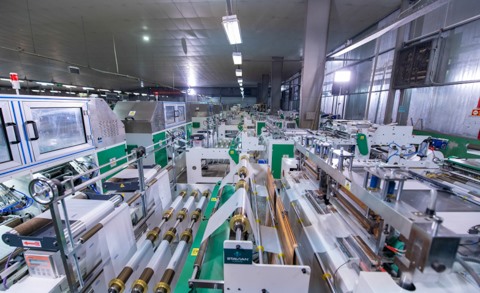 As a leading plastic resins distributor in Southeast Asia and the world as well as a big manufacturer of biodegradable packaging in the Vietnam market, Stavian Chemical always strives to connect and create added value for partners and customers.
Stavian Chemical is proud to be one of the pioneers producing eco-friendly bio-degradable plastic packaging in Vietnam. The Company currently owns two factories with European standards and Japanese industrial standards (JIS) in Hung Yen Province and Hai Duong City.
In addition, Stavian Chemical's products are always independently tested with US laboratory standards and also achieved the certification of eco-friendly nylon bags by the Ministry of Natural Resources and Environment.
To become a multi-industry and multinational corporation and a leading manufacturer of eco-friendly bio-degradable plastic packaging in the region and the world, Stavian Chemical has made strategic directions for sustainable development in the short, medium, and long term to increase the associated value chain in production and business activities, etc.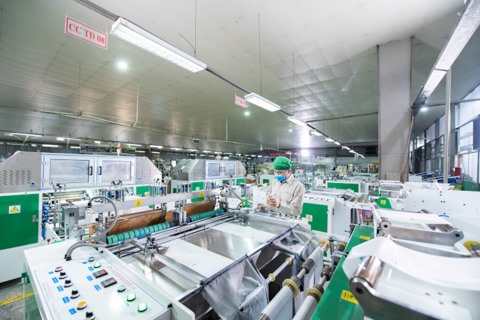 With a professional management and operation process, Stavian Chemical gradually expands its production and business, creates more jobs for employees, and ensures the benefits of its employees.
To reach the current sustainable development, Stavian Chemical has continuously promoted upgrading its production lines to improve the efficiency of using raw materials and energy, reduce emissions, restrict pollution, protect the environment and human health, and ensure long-term development.
This strategy is consistent with the cross-cutting policies and guidelines of the Communist Party of Vietnam and the State. It is also a fundamental point of Vietnam's development goals.
By focusing on infrastructure investment under international standards and toward sustainable development criteria, Stavian Chemical's products always catch up with new trends and tastes of consumers and have increased its competitive value in the market. The brand and the outstanding quality of Stavian Chemical continue to be affirmed and reinforced on the global commerce map.
Source: vietnamnews.vn